People frequently ask me about my past. They say, Seth Neustein, how did you get started in magic? At what age? The answer is what you would expect. I was born and raised in Pittsburgh, PA. At age 5 I had a very magical year between members of my extended family sharing magic with me, experiencing my first magician at a local harvest festival, and seeing magicians on TV. All of it made a wondrous impression on my youthful mind and that joy in the splendors of the world never extinguished itself.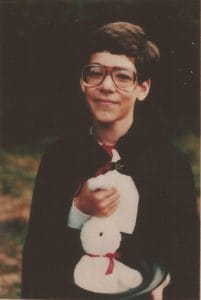 Many have had similar experiences in their youth. I meet so many of you amazing people at events that have even dabbled in magic yourselves. It is always a particular pleasure when I later discover that your encounters with me have rekindled that love for the mystery of life that you never quite lost. This leads to the real question: Magician Seth Neustein, unlike so many others, why did you not stop?
Well, I was a precocious and fiercely independent child. The kind to whom if you told something could not be done would move mountains to prove otherwise. Through the art of magic I quickly became enamored with the idea that the world could be molded and manipulated to defy the laws the adults claimed were immutable.
This obsession to create and share the beauty of the mysteries in the world around us stayed with me. I became an accomplished magician at an early age. In my youth I performed for birthday parties, Bar Mitzvahs, youth groups, Cub Scout dens, Boy Scout court of honors, church and synagogue fundraisers, and other events of similar ilk. Nowadays I travel the world performing for festivals, families, private affairs, and corporate events.
But, back to the question at hand. I earned multiple degrees in the sciences. In the more mundane world I worked for Fortune 500 companies to accomplish, invent, and innovate much to make this world a better place for everyone. I never lost that initial vision of the beauty of what the world is and could be. While that passion is one of the reasons I was so successful in the world of business, it still left me yearning for a different outlet of expression. Thusly, I continued practicing my art in the evenings and weekends.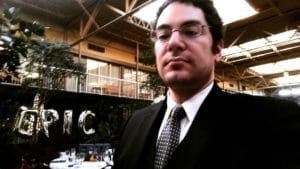 Magic is an art, and I am an artist. However, it is more than just an art – it is unparalleled amongst the art forms. Magic is a performance art that allows for a singular, unique encounter that no other art form provides. It allows for an epic theater to be built at a moment's notice around both performer and the audience. When I perform magic with you – be it close up or on stage – yes, you experiencing magic that nobody else in the world performs – but, it is even more exceptional than that. The magic happens in your very own hands. You get to participate in something wonderful, something amazing, something joyous about the world around you that nobody else will ever experience again. By being part of the performance you are setting the world itself as a stage for a new reality – a better one – where anything is possible and your dreams can come true. Together we accomplish the impossible. The joy I experience in sharing that with you, seeing the happiness on your face, and knowing that I have provided you with the most precious gift of all is why I love what I do and have never stopped.
What is that gift, you may ask? Seth Neustein, what is it that you really do when you perform magic with me and my guests? As a magician – as a performance artist – what I am offering for you and for your event is an exceptional, unique, custom tailored experience like no other. One that you and your guests actively take part in to help make the magic happen. It is what makes me stand out from all other magicians – because the experience you have, the journey you take with me as your guide is crafted especially for you and your event.
Once more, what is that gift? Treasured memories. A unique, incomparable experience like no other designed to enhance and heighten the splendor of your event.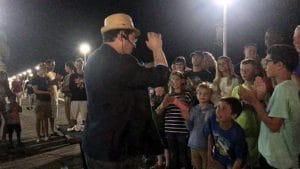 Memories are our most precious personal possession. They are the one thing you will always have and take with you everywhere you go in life. They are to be treasured like the priceless gems they are. My job is to help your event succeed by providing an experience that is distinctive, unique, cherished. Something to recall fondly for the rest of your life.
Maybe you came to this biography page to read about the more mundane details of my life. But, what is it you really want to know? Is Seth Neustein the man who will help you have the best event possible? Yes, he is. I hope that the above answered the real questions about who I am, what I do, and what I can bring to your event.
I earned a masters certification in project management and have been performing, planning, and running every aspect of events from full scale festivals to corporate events to trade shows to weddings and Bar Mitzvahs to intimate private affairs and everything in between nearly my entire life. You came here to this page, and I thank you for it, because you had questions and wanted to know a little bit more about me. Now I want you to call me and let me ask you how I can help your event be the one that you and your guests will remember fondly for the rest of your lives.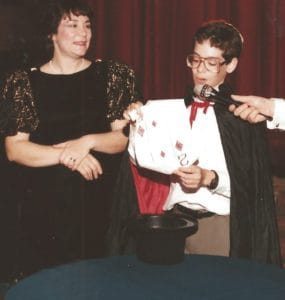 Oh, and for those of you who still want to hear all about my magical childhood. Please enjoy this picture of me performing at a Bar Mitzvah all those decades ago.
Please – call me or fill out the form below – and tell me about your event. Every event is special. Your event is important and deserves the magical personal touch only my expertise built over a lifetime can bring. I always enjoy helping my clients solve their problems and – through my magic – creating cherished lifelong memories for them and their guests.
Let's Talk About Your Event and Figure Out How to Make it Awesome!
Simply fill out the form below for a free consultation and I will get back to you within 24 hours.
Please provide as many details as possible. I want to hear everything about your event!
E-mail: magic@ sethneustein.com
Phone: (412) 336-8330
Seth Neustein is a mentalist and magician based in Pittsburgh, PA and available worldwide.
Secret Speakeasy®, Great American Speakeasy®, Skeptic Séance®, Mental Compass®, PSI-READ™, Cheroot Chicanery™, and Because Everyone Else Just Takes Them To Dinner® are protected trademarks of Seth Neustein and are granted use to Neustein Productions LLC. All content here and at each event is trademark and copyright Seth Neustein and administered by Neustein Productions LLC.